Solve the problem of ear cleaning for the entire family.
——Are you still upset about not using Bebird Note 3 Pro?
——When you read this, it means that you are on the right path to solve your problem.
Here is the most complete and detailed teaching of Bebird N3 Pro.
Come on!!!Follow my steps and take you to master Bebird's new product Note 3 Pro!
1、Open browser to scan the QR code below to download the App.(image-001)
IOS:Search for "bebird" in App Store.
Android:Search for "bebird" App in Google Play.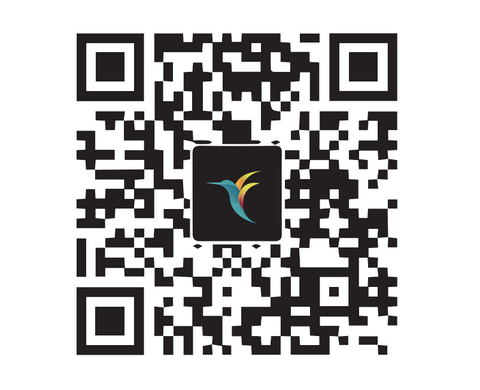 2、Open App to select bebird Note 3 Pro.(image-002)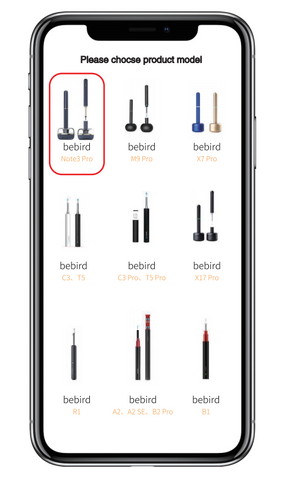 3、Open your Note 3 Pro.(image-003)
Open the cover Power on automatically.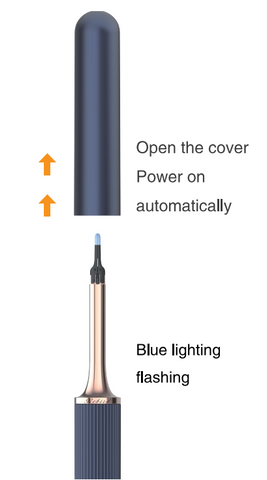 4、Open  "set up" in your phone;Connect Wi-Fi "bebird Note 3-xxxx".
5、Back to bebird App:Click on "Start".(image-004)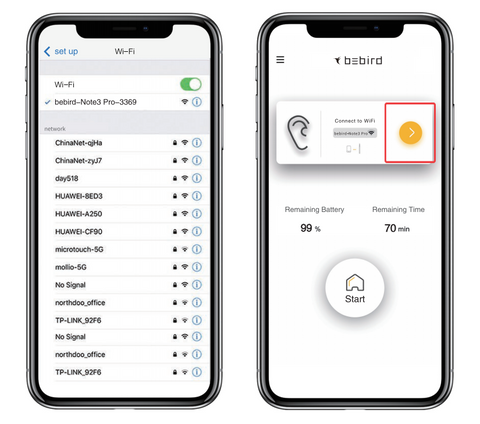 6、Click on the "tweezers mode" to contral the open and close of tweezers. (image-005)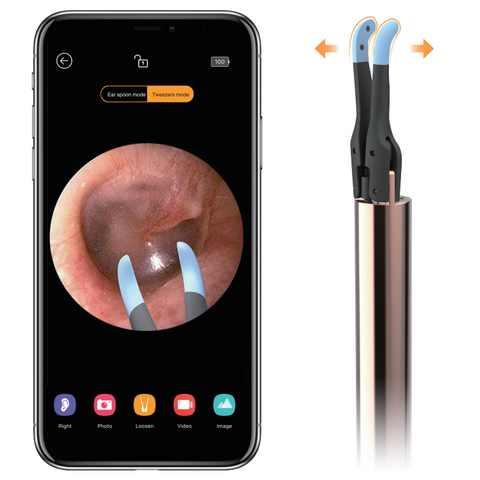 Instructions on About Ear Tips Accessory Replacement.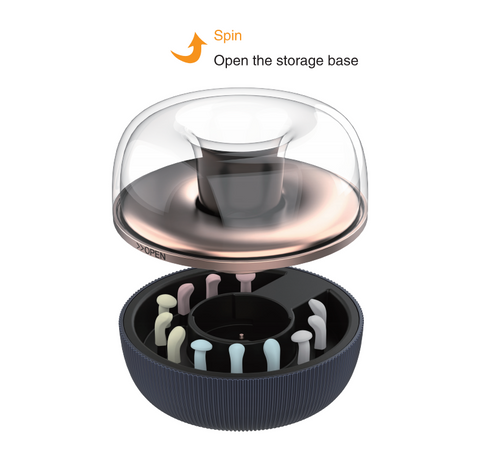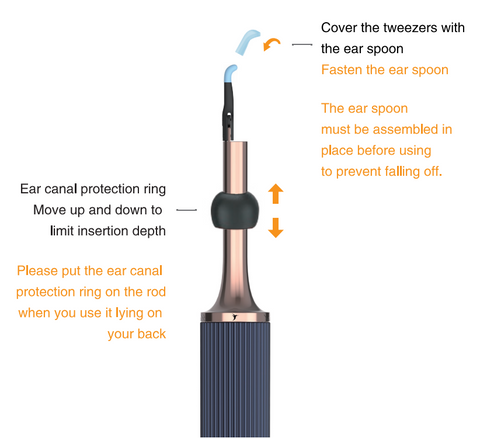 At the end of the article, some necessary precautions should also be paid attention to:
Please use the clean cotton swab in the box to clean the model lens!

It must be checked that the ear tips are installed firmly to avoid falling off!

During use, pay attention to prevent others from colliding with you!

Children need to be accompanied by parents to use the product, and children are prohibited from using it alone!

Please do not immerse the entire model in water or unknown liquids, which will damage the internal parts!

The product has a built-in rechargeable battery. If you do not use it daily, please charge it once a month!

The product and its accessories are not allowed to be exposed to sunlight or other strong light directly or for a long time!

During use, the model temperature will rise slightly, which will not endanger safety, please rest assured! (bebird laboratory data indicates that the temperature is not allowed to exceed 45°)
If you have any more concerns or suggestions, please feel free to contact

bebirdmall@hotmail.com

.
https://www.bebirdmall.com/