It is easy to use Bebird K10 by 3 steps.
Step 1: Download and install the Bebird app.
Search for "BEBIRD" on Google Play Store, download and install the app, or through the link: https://www.bebirdmall.com/pages/bebird-app-download
You also can download the APP by the QR code on the user's manual.
Attention: Your phone must support Android 5.0 and abov system and have OTG function.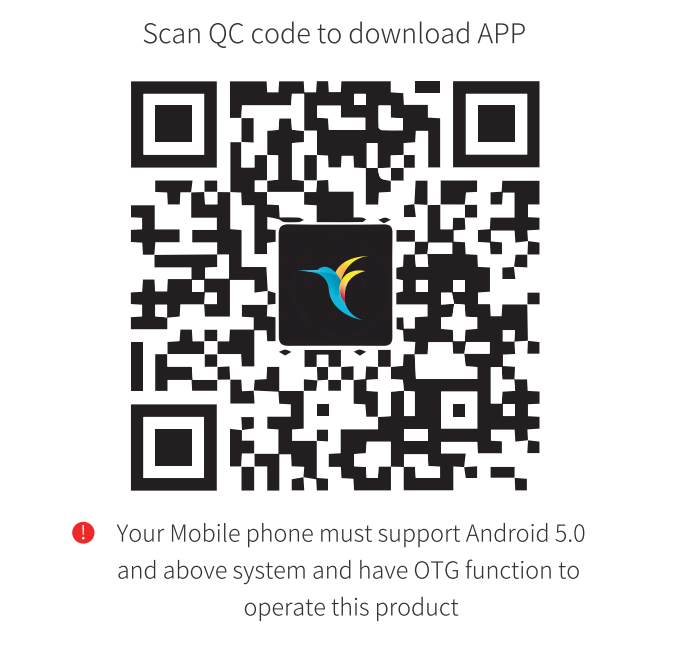 Step 2: Open the app and connect the Bebird K10 to the phone.
Open the app you downloaded before and then choose the product model. Bebird K10 is a wired otoscope, so please plug the USB cable into the phone first and then open the ear cleaning rod.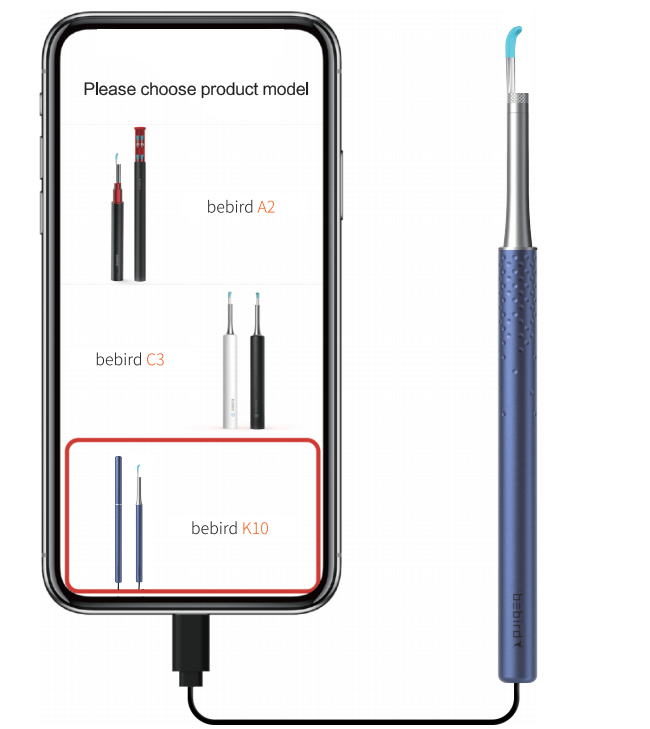 Step 3: Connect the phone and start to use"
After connect your phone, please back to the Bebird APP then press the "Start " to use.
Now you can use it to check your ears or explore your micro-world with Bebird K10!