It is easy to use Bebird X17 Pro by 4 steps.
Step 1: Download and install the Bebird app.
Search for "BEBIRD" on App Store or Google Play Store, download and install the app,or through the link: https://www.bebirdmall.com/pages/bebird-app-download
You also can download the APP by the QR code on the user's manual.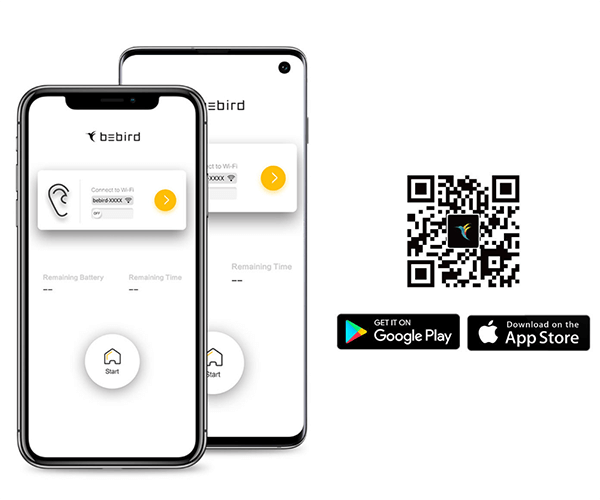 Step 2: Open the app and take off the cover of Bebird X17 Pro.
Open the app you downloaded before and then choose the product model. Bebird X17 Pro comes with magnetic switch, so it will turn on automatically when you take off the cover. The white light will flash when it is turned on.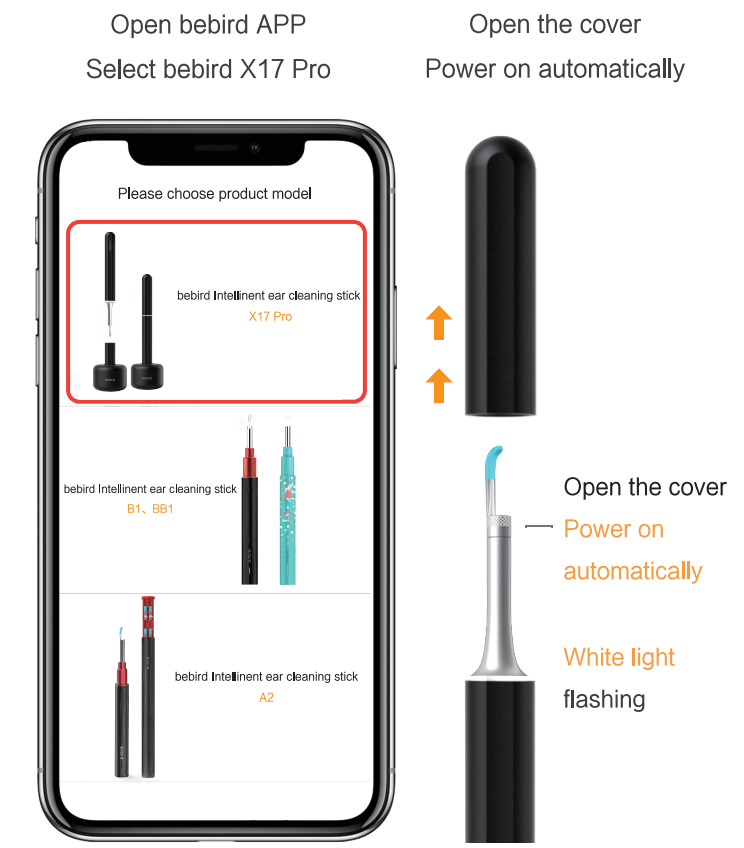 Step 3: Set up to Connect WIFI "bebird-XXXX"
Set up your Phone/tablet to connect WIFI named "bebird-XXXX".
The first time it needs a few seconds, the next time it will auto connect to your electronic devices.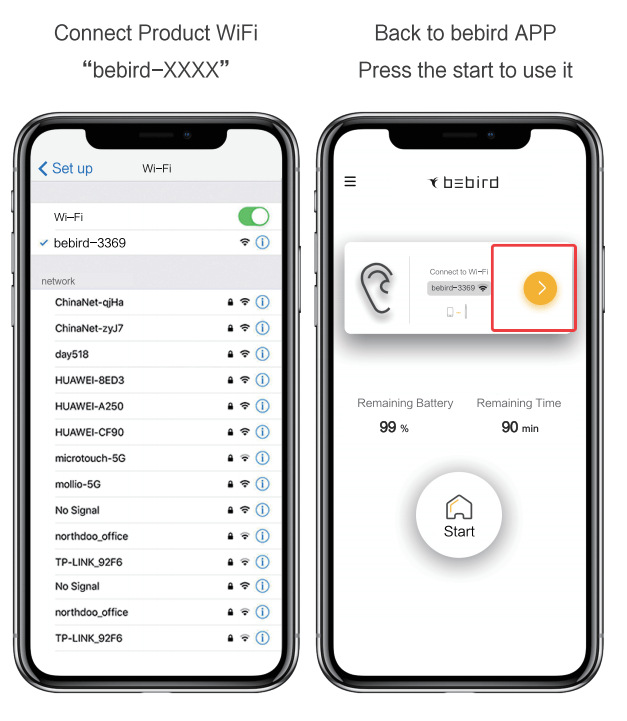 Step 4:Back to the Bebird app. Click the "Start" button and start to use it.
Now you can use it to check your ears or explore your micro-world with Bebird X17 Pro!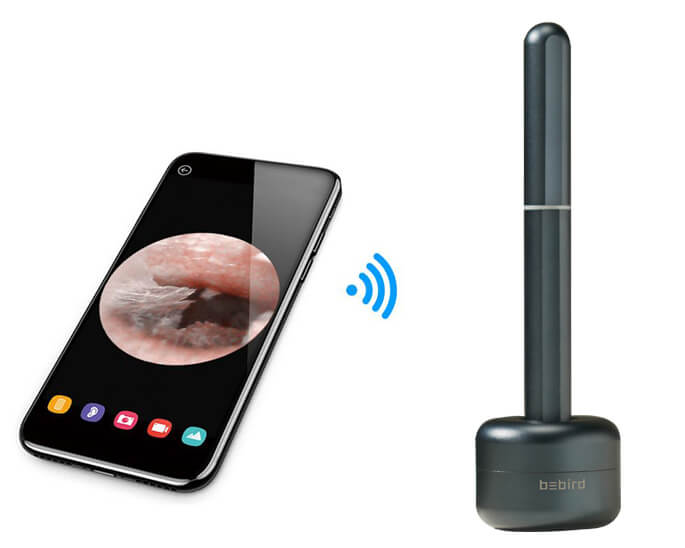 ATTENTION:How to install the ear spoon
1.Spinning to open the fixed ring to replace the ear spoon. Insert the buckle of ear spoon.
2.Spinning to tighten the fixed ring.
The ear spoon must be assembled in place before using to prevent falling off.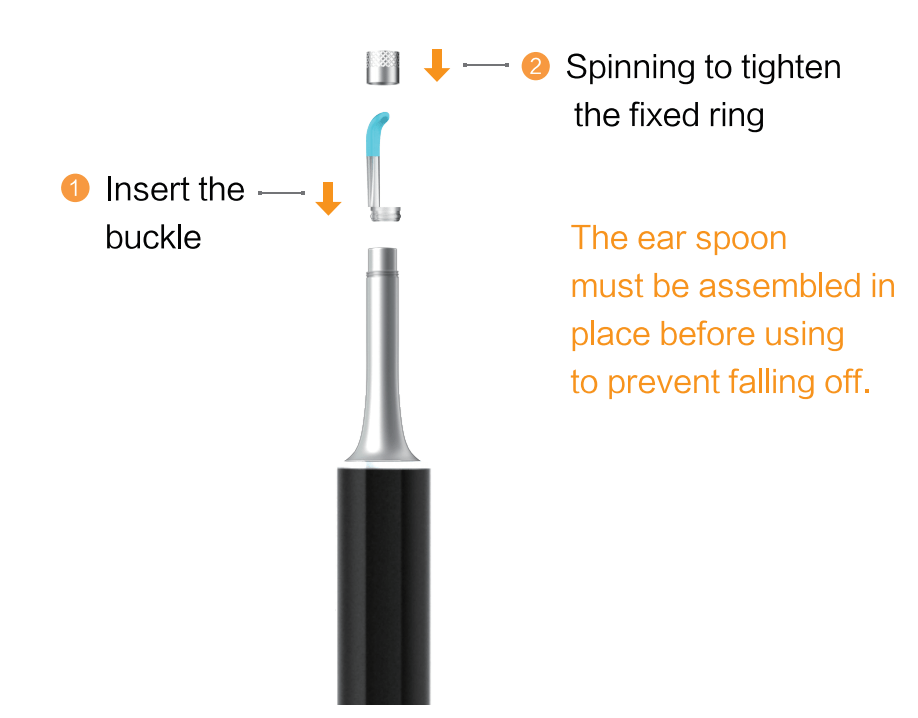 Know more: What is difference between Bebird X17 and other bebird